Our Mission
Our mission is to redefine how people treat people.
We are reaching that goal by influencing the influencers in Real Estate and our community.
Erik Hatch
Founder & Coach
Erik Hatch wears a number of hats:
Author: Erik's written 2 books. His 2019 release of "Play For The Person Next To You" is a guide to servant leadership. His 2022 release (written with his partner Robby T) "The Perfect Real Estate Agent Blueprint" dives deep into the model that can change your career.
Team leader: Erik's real estate team has sold over 6,500 homes in the last decade and knocked out 1,024 families served in 2021 alone. Hatch brokered by Real has been the #1 team in ND since 2012 and was ranked #35 in 2021 across the US.
Servant: Erik is wickedly passionate about leadership and philanthropy. He's helped to build 2 non-profits as well as helped to raise funds regularly to fight human trafficking around the globe. Erik's efforts have raised over 5 million dollars and have empowered countless other leaders to do more with what they have.
Coach: Erik has been recognized as a top 20 coach in the real estate industry. He coaches some of the top teams and is massively passionate about leadership. His partner Robby T is the top lead conversion coach in the country and also has created some incredible automation for lead follow up.
Family man: Erik is the husband of Emily, dad of Finley and Simon, and a child of God.
Robby T
Coach & Lead Geek
Robby Trefethren is known as the Lead Geek for a reason. He has devoted the last five years to mastering the lead conversion game. He shares his thoughts within the Leads Geeks community, his coaching clients, our team, or anyone willing to listen. Robby lives in Fargo with his amazing wife and three kids!
​Fun fact:
Robby has a fascination with lemons.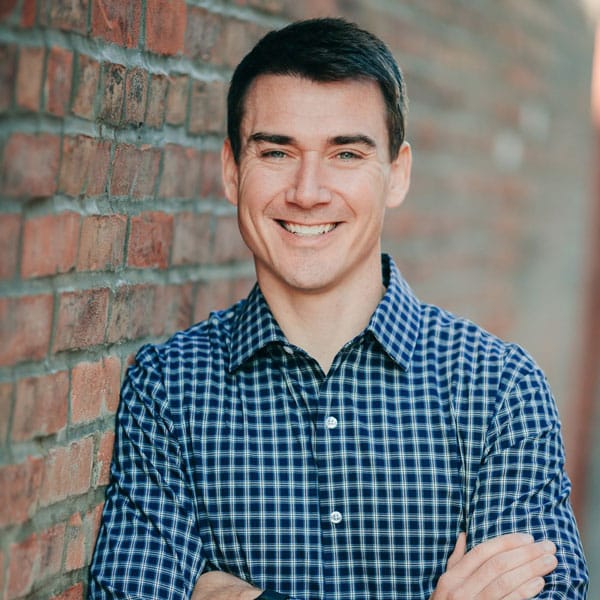 Patrick Keller
Team Leader & Agent Coach
Patrick Keller is an entrepreneur, public speaker, RealtorⓇ, coach, leader, investor, husband, father and basement Rockstar. Patrick owns and operates multiple businesses, and passionately gives back to his community through supporting non-profits, schools, and first responders. Patrick has called Indianapolis his home for his entire life. His wife Amanda, and two wonderful children love living in this community.
Right out of college, Patrick went to work as a registered nurse. It was there that he really fell in love with cultivating deep relationships and harnessed his passion for making an impact in someone's life. After practicing real estate solo for 3 years, Patrick started his real estate team in 2017 with a dream to create a place where he could pour into people and help them create runways to reach their dreams – while serving clients with the highest quality and integrity, which allows them to reach their dreams. This team has served 1,000's of clients, and continues to be in the top 1% of teams across the country. Every day, Patrick strives to be the best leader possible for his team, and he knows that he wouldn't be where he was today without them. Why does PK do what he does? Because he wants to make a positive impact on everyone that he meets.
​Fun fact:
PK loves to play music, but the jury is out if anyone loves to listen.
Connor Johnson
Agent Training & Team Development Coach
Connor was born in the lovely city of Minot, ND and graduated from North Dakota State University in 2012. After graduating with a degree in Sociology, Connor took a job as a leadership consultant for Delta Tau Delta and traveled the country visiting other college campuses and helping young men of the fraternity realize their own potential as leaders. The value of relationships and having your own community became all the more apparent and important. After seeing various communities, Connor knew Fargo was the place he would always call home and moved back. Connor got his real estate license and joined Hatch Realty as a Showing Partner, graduated into a Buyer's Agent, and then moved into the role of Director of Training & Development. Connor loves the continuous pursuit of self growth and finds absolute satisfaction in curating such opportunities. As Connor puts it, "Helping people have that a- ha moment is very special. I want to be a resource to help people reach great moments of success and have their own special a-ha."
​Fun fact:
Connor loves to make hot sauce!
Jordan Terrell
Coach
With a decade-long experience in the non-profit sector, Jordan Terrell discovered his true passion for helping others and honed his skills in high-level scaling and management. Instrumental in expanding a non-profit organization from a modest 800 members to an astounding 30,000, Jordan's unparalleled expertise became the foundation for his groundbreaking entrance into the real estate industry.
At 25, Jordan began investing in real estate for his personal portfolio, marking the beginning of a remarkable journey. Obtaining his real estate license in 2017, Jordan recognized the need for innovative systems and processes to excel in the business. His relentless drive and determination led to extraordinary success; within his first six months as an individual agent, Jordan exceeded his own expectations by closing an impressive $12 million in sales.
In his first full year, Jordan's momentum continued to surge, with over $40 million in closed volume. Fast forward to today, he leads the Jordan Terrell Group, a flourishing enterprise boasting 30 licensed agents and 14 dedicated full-time staff members.
But Jordan's vision extends beyond his own accomplishments. With a mission to revolutionize the way real estate teams and solo agents operate their business, he is now developing a cutting-edge real estate platform. By partnering together, solo agents and teams can leverage the robust systems, processes, lead generation, administration, and internal transaction coordination staff that Jordan has meticulously built over the years.
Jordan Terrell's innovative approach empowers agents to focus on what truly matters: sales and recruiting. As he continues to challenge the status quo, Jordan Terrell solidifies his position as a pioneering force in real estate. From Jordan's vast experiences, his true passion is to help others scale their businesses and have more fun while doing it.
Matt McKenzie
Coach
My name is Matt McKenzie and I am a Coach at Hatch Coaching. My mission is to empower individuals and businesses to reach their full potential. With my expertise in lead conversion, systems, and human behavior, I have helped numerous clients achieve their goals and unlock their potential. My proven methods and techniques have enabled them to break through their limiting beliefs, achieve their targets, and realize their true potential.
When I am not coaching, you can find me on the golf course, honing my skills and unwinding. I love the game and believe it is a great way to stay focused, disciplined, and centered. My wife and I are passionate about traveling and exploring new places, cultures, cuisines, and drinks. We believe that traveling expands our horizons, broadens our perspective, and helps us connect with people from different walks of life.
Another passion that fills me with joy and fulfillment is drumming for Red Rocks Worship. I have had the privilege of playing the drums for several of their hit songs that have been played on the radio. Drumming helps me tap into my creative side and express myself through music.
I am committed to providing a transformative coaching experience that inspires, motivates, and empowers my clients to achieve their goals. If you are ready to unlock your true potential and become the best version of yourself, partner with me at Hatch Coach, and let's take this journey together!
Rachel Johnson
Chief Operating Officer
Rachel Johnson is a North Dakota native and proud graduate of NDSU. Right after graduation, Rachel joined the Hatch Team as the first Office Manager for Hatch Realty and is now running the operations and leading the team for Hatch Coaching! Rachel her husband, and sweet daughter enjoy their three favorite things: Family, friends, and the Bison.
​Fun fact:
Rachel almost made it to the Olympics… that is if you count the novice league.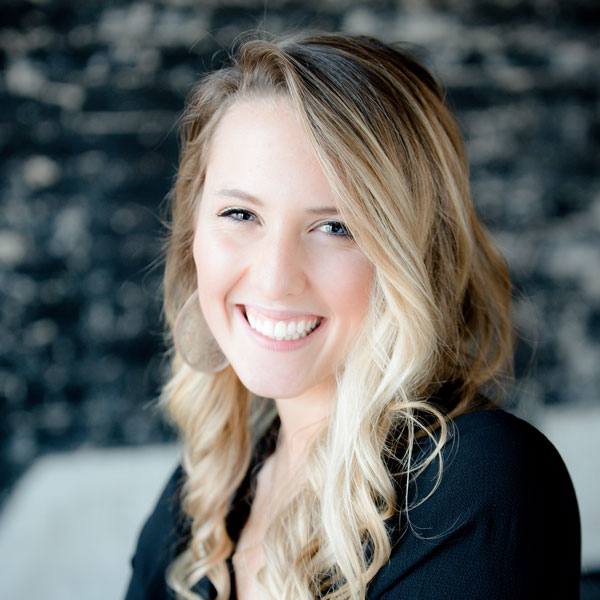 Jessica Teubner
Marketing Director
Jessica Teubner has a passion for all things media and video. At the age of 18, she started her own videography company; and is now utilizing her talents to tell the story of Hatch Coaching through social media and video. Jess loves traveling with family & friends.
​Fun fact:
9 times out of 10 you will see Jess wearing a jean jacket. Some say it's an obsession, she calls it a collection.
Amanda Halvorson
Finance Manager
Amanda Halvorson is the Finance Manager for HC but doesn't want anything to do with the finances at home. She thrives with a large to-do list and lives by a work hard, play hard mentality. She's a busy hockey-football-baseball-golf-soccer mom, who lives in Mapleton with her husband, two sons & daughter.
​Fun fact:
Amanda likes to sing along to 90's hip-hop in the car to embarrass her kids.
Jackie Stephan
Systems Specialist
Jackie Stephan is originally from Western NY (Go Bills). She started her career in real estate as an ISA and has since enjoyed the journey of her career morphing into that of a systems coach. Fulfilling her passion for teaching others, Jackie provides in-depth knowledge, training, and accountability to all that are interested. Jackie is married to her high-school sweetheart and together they have two beautiful children.
​Fun fact:
Jackie served in the Army with the 82nd Airborne Division where she volunteered to jump out of airplanes for $150 a month.